More About SLEEPLSS
Visit My SparkPage
Send Me SparkMail
Recipes I've Shared:
Annie Jimenez's Spicy Tapenade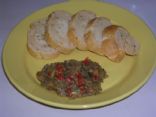 A dip that can be used on crostini, whole wheat crackers, chips, in the center of roma or cherry tomatoes, with cucumbers, celery or other crunchy vegetables at any time of the day. Makes a great snack!~!!
Annie Jimenez's Orgasmic Black Bean Soup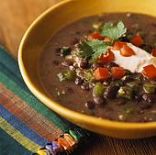 This has been called orgasmic by those who have tried it, but I believe the actual word would be foodgasm.
Recipes I've Rated:
SLEEPLSS currently has no rated recipes.


Recipe Collections I've Shared: