More About TRICIAR98
Recipes I've Shared:
Creamy Mac and Cheese
This is all about the portion control. If you go crazy with this, you'll go crazy. But, it is rich and delicious and if you don't go for seconds, it's a good meal.
Burnt Caramel Ice Cream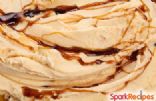 Bold and intense, this is a pretty easy ice cream to make. No ice cream maker needed!
Recipes I've Rated:
TRICIAR98 currently has no rated recipes.