More About XANAPUS
Visit My SparkPage
Send Me SparkMail
Recipes I've Shared:
Fat Free Sugar Free Gluten Free Banana Ice Cream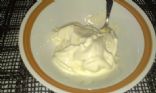 It's the easiest recipe in the world and you'll never believe what the ingredients are.
Homemade Peanut Butter (Gluten-Free)
This is just a simple recipe for making homemade peanut butter.
AVON Sugar Cookies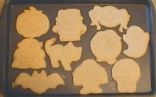 This is the recipe that came with some Halloween cookie cutters that I bought from AVON recently. I am mainly posting this so I can get nutritional information since AVON didn't provide that.
Recipes I've Rated:
Recipe Collections I've Shared:
Mike's Cookbook
These are recipes that I find simple to make for I am a simpleton lol. I'm not a chef. Also they are inexpensive to make.