More About MIND.UR.BODY
Visit My SparkPage
Send Me SparkMail
Recipes I've Shared:
Black Bean "Thought it was Meat" Vegetarian Chili
The Best Darn Vegetarian Chili I've ever tasted.
Delicious Midday Pick-up Smoothie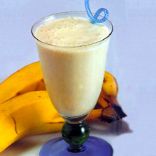 A healthy delicious smoothie for the mid-afternoon or afterwork pick-me-up. The smoothie is much more refreshing if bananas are kept frozen prior to use.
The Ultimate Body Burger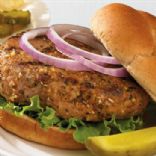 A scrumptious and healthy alternative to heavy beef burgers that we look forward to every summer. This goes great with sweet potato fries.
Recipes I've Rated:
Recipe Collections I've Shared:
Mind Ur Body Fitness
For the ultimate in fitness and optimal health, visit my blog- www.mindurbody.blogspot.com