More About DDEITCH
Visit My SparkPage
Send Me SparkMail
Recipes I've Shared:
Cool Summer Chicken Salad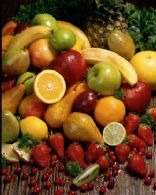 I was trying to come up with something healthy and not quite the typical "lettuce salad" for summer. I love fruits and veggies and try to sneak them in on my family when i can.
Recipes I've Rated:
Recipe Collections I've Shared:
Dianne's Cookbook
I love to cook and I love trying new things!! Sometimes we have to get creative because with 5 kids in my house and some of them being picky eaters and 4 of them are strong hungry boys...creativity is a must!