More About SALINA78
Recipes I've Shared:
Sugar-Free Blueberry Banana Nut Cookies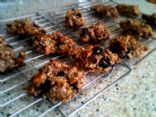 This sugar-free vegan cookies are so yummy!
They remind me of banana nut bread and blueberry muffins. 2 of my favorites joined together!
Chicken Chili - Slow Cooker/ Crock Pot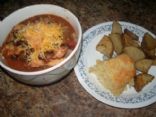 A delicious healthy chili.
Toss it in and eat later.