More About HEART4HRT
Visit My SparkPage
Send Me SparkMail
Recipes I've Shared:
Heart's Beef & cabbage fry
This was a concotion I made from ingredients that I had on hand. My family of 5 loved it, so I thought that I should write it down to make it again.
Peanut Butter Cup Shake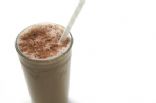 This milk shake tastes like a Reese's peanut butter cup. My children love it!
Recipes I've Rated:
HEART4HRT currently has no rated recipes.


Recipe Collections I've Shared: