More About NICNATE2
Recipes I've Shared:
Low Fat chocolate chip bars
These bars will save you some of the fat but not the taste! They are soft and tasty. You can also subsitute peanut butter chips.
Rich Chocolate Cheesecake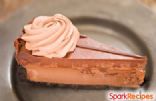 Easy light version that nobody will guess is light!
Recipes I've Rated:
NICNATE2 currently has no rated recipes.


Recipe Collections I've Shared: