More About ELFERSP
Visit My SparkPage
Send Me SparkMail
Recipes I've Shared:
Protien Shake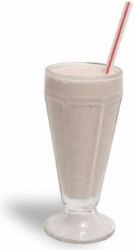 This is a cool shake that I make.
Recipe Collections I've Shared:
Paul's Mexican Cookbook Extravaganza!
Yeah - I know the cookbook picture isn't exactly mexican. Sorry! Here I am just collecting some mexican recipes - main course, drinks, desserts, whatever! This is a work in progress. I'll add more soon!