More About NATASHA13168
Recipes I've Shared:
Yummy Peanut Butter Apple Dip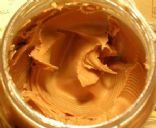 You can use this as a fruit dip, pour it over waffles or pancakes, or even as a spread! The sky's the limit!
Recipes I've Rated:
Recipe Collections I've Shared:
Simple, Quick Snacks
I don't have much time to just make snacks unless I'm really bored, so here are some simple quick ones that I have come across.