More About DARQFLAME
Visit My SparkPage
Send Me SparkMail
Recipes I've Shared:
Grapestrawnana Smoothie
I have been testing fruit smoothies and this is a concoction I made this morning. Sorry no image, I drank it!
Ultimate Strawberry Banana Smoothie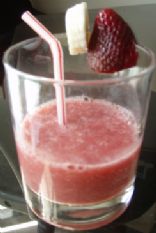 If you love strawberries and bananas, this is the smoothie for you. Light and low fat, with MEGA flavor!
Lori's Spinach Salad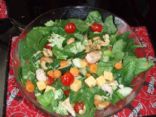 Even children who do not like veggies all that well enjoy this salad. There are so many ingredients that it is not just spinach.
Recipes I've Rated:
Recipe Collections I've Shared:
Darqflame's Heart Healthy Cookbook
Heart disease and the like runs in both side of my family. I have had high blood pressure since I was 25, now I am 40, it's time to act like an adult and save myself from an untimely death. :)