More About PROUD2BME!
Visit My SparkPage
Send Me SparkMail
Recipes I've Shared:
Lentil Stew
TASTY, Hearty & Healthy! You can cut the fat significantly by omiting the sausage or using a lower fat alternative. This is basically the recipe on the bag of Safeway Lentils.
Broccoli & Cauliflower Soup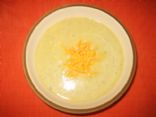 Delicious, hearty and HEALTHY!