More About BOOKWORM81
Recipes I've Shared:
Roasted Zucchini and Yellow (Summer) Squash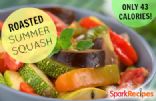 This roasted zucchini recipe with squash is one of our favorite sides. This recipe is healthy and easy to make. Tastes good hot or cold and reheats well in the microwave.
Recipes I've Rated:
BOOKWORM81 currently has no rated recipes.