More About KEALOHAAMY
Visit My SparkPage
Send Me SparkMail
Recipes I've Shared:
Iced coffee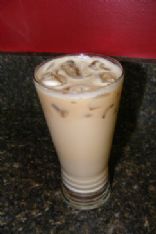 This is not a real chocolatey coffee...just a smooth coffee
Recipes I've Rated:
KEALOHAAMY currently has no rated recipes.


Recipe Collections I've Shared:
Faux-foods
My husband and I absolutely love potatoes! However, the starch is something we can live without. My mother said that you can use cauliflower as a sub for mashed potatoes, so I created my own version. I am sure there are low-fat subs for the ingredients, but I wanted to keep the recipe that I use.