More About SALSAQUEEN82
Recipes I've Shared:
Baked Sirloin and Veggie Meatballs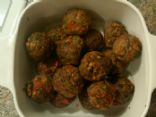 Meatballs made from extra leab ground beef sirloin with veggies added. Paleo Diet-friendly.
Paleo Omelette Muffins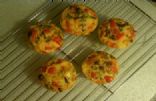 Adapted from the Paleo Diet. Simple to make and they taste great. It's an easy breakfast-to-go!
Raspberry Cream Cheese Breakfast Buns (Magnolia Bakery recipe)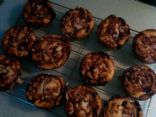 Definitely NOT a healthy dessert option...but everything in moderation, right?
Recipes I've Rated:
SALSAQUEEN82 currently has no rated recipes.