More About POLYCAT
Visit My SparkPage
Send Me SparkMail
Recipes I've Shared:
Chicken Parm Baked Ziti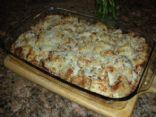 A combination of two favorite Italian classics - a definite family favorite that's easy to make.
Pumpkin-Apple Muffins with Streusel Topping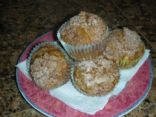 These muffins are moist and delicious, and easy to make. But don't be fooled, they're lowfat too!
Recipes I've Rated:
POLYCAT currently has no rated recipes.


Recipe Collections I've Shared: