More About HYACINTHETIC
Visit My SparkPage
Send Me SparkMail
Recipes I've Shared: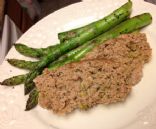 Tasty Healthy Turkey Meatloaf
I decided to try out my own recipe for turkey meatloaf using just eggwhites instead of full eggs, and used sesame rye crackers instead of bread crumbs. I also decided to add some broccoli for a bit more color and to sneak in some veggies. I used no salt added ketchup.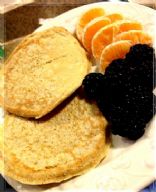 Cleavher's Whole Wheat Pancakes!
HEALTHY OPTION FOR A BREAKFAST JUNKIE!

maybe use 1 less tsp baking powder... add blueberries! make with real milk.. egg whites only.. it's up to you. yummy! we're having breakfast for dinner! :D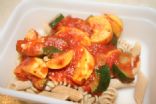 Healthier "Microwave" Dinner!
We make enough of this to make meals in advance to grab and go for work! they are much healthier then Lean Cuisines or SmartOnes.. which have a lot more sodium then you'd think! eep!
Recipes I've Rated:
Recipe Collections I've Shared: