More About KATELYN2582
Visit My SparkPage
Send Me SparkMail
Recipes I've Shared:
Colorful Couscous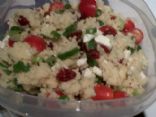 A fun way to eat couscous! Lots of colors and flavors and textures! Great cold OR warm!
Tofurky Italian Sausage and Spinach Pasta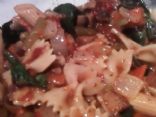 Great vegetarian dish with lots of flavor! Pasta, spinach, mushrooms, onions, light-Italian style soup and Tofurky Italian Sausage. Who needs real meat?!
Recipes I've Rated:
KATELYN2582 currently has no rated recipes.