More About MRSSTANPOE
Visit My SparkPage
Send Me SparkMail
Recipes I've Shared:
Guilt Free Skewers
YUMMY!!! Summer BBQ is here so indulge in a guilt free kabob! Simply layer the veggies and chicken on a skewer and throw on the grill. Enjoy!
Lala's CLEAN Oatmeal Raisin Cookies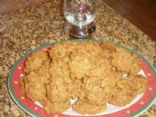 I made these for my 2 year old nephew and they are amazing! GREAT for the holidays and a preworkout meal!
Chocolate and Banana Protein Bars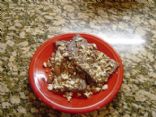 The very best protein bars!
Recipes I've Rated:
MRSSTANPOE currently has no rated recipes.


Recipe Collections I've Shared: