More About KATIEKEISLER
Visit My SparkPage
Send Me SparkMail
Recipes I've Shared:
Banana Coffee Cake with Chocolate Chip Streusel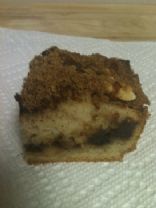 Super low sodium, but a little high on calories... but worth it ;-)
Low Sodium, Gluten Free Baked Oatmeal Casserole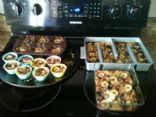 This super yummy recipe can be customized with your own variety of nuts or fruits!
Slow Cooker Super Low Sodium Tomato/Meat Sauce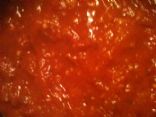 Recently diagnosed with high blood pressure, and came up with a super yummy, flavorful, LOW SODIUM sauce to use on spaghetti, lasagna, or pizzas! There are lots of recipes for sauces on here that seem to have a ton of little ingredients - but this one is simple, healthy, and EASY! Just throw it in the crock pot in the morning!
Recipes I've Rated:
KATIEKEISLER currently has no rated recipes.