More About BIBLECHICK
Recipes I've Shared:
Deep-Dish Chicago-Styled Pizza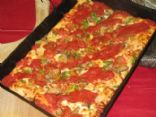 This Pizza can be made with 100% whole wheat--with a few changes or made with three grains as listed. It is very filling.
Mexican Seasoning Mix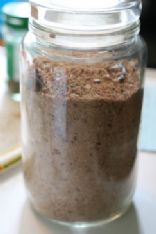 Make your own Mexican or Taco Seasoning mix for ground meat or beans without the MSG and other nasty stuff or expense of those "pre-packaged" seasoning mixes.
Recipe Collections I've Shared:
Mexican-Lower Carb
See my lower-carb mexican, type favorite meals and spice combo recipes. . .

Sukkot-possibilities
Switching any "pork" products to turkey based or beef based similar items or skipping.. Add lots of fresh fruit and veggie choices. Soup and sandwiches (build your own) and/or salad for lunches. Warm meal for dinner with dessert.