More About DUTCHIEKIWI
Visit My SparkPage
Send Me SparkMail
Recipes I've Shared:
Meatballs with Tomato Risoni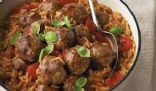 This is a absolute winner for the whole family, even the fussy kids! Try it, and you'll be hooked :)
Healthy Moist fruitcake with secret ingredient... Pumpkin!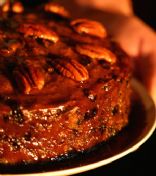 Anyone can whip up this deliciously moist fruit cake, it's so simple and with no eggs, butter or sugar. It doesn't even require a mixer to prepare. Just soak, mix and bake. You can drizzle it with a little brandy or sherry after cooking if you like.
Recipes I've Rated:
DUTCHIEKIWI currently has no rated recipes.


Recipe Collections I've Shared:
Apres Velo
Welcome to Apres Velo. Slowly but surely this book will fill up with recipes that will that will tantalize your tastebuds, be delicious and healthy at the same time. Enjoy.... Keep on sparking! Dutchie