More About SUGARBABY04
Visit My SparkPage
Send Me SparkMail
Recipes I've Shared:
Vegetarian "Chicken" Alfredo Lasagna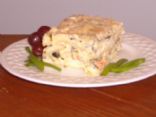 A great alternative to the traditional red sauce lasagna. Creamy and cheesy but not too high in calories!
Smoky Cheese Black Bean and Rice Casserole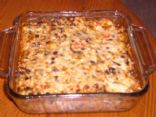 This healthy vegetarian dish is loaded with flavorful veggies, has a rich smoky swiss cheese flavor and a hint of spiciness
Recipes I've Rated:
SUGARBABY04 currently has no rated recipes.