More About CAROLINEINCITY
Visit My SparkPage
Send Me SparkMail
Recipes I've Shared:
Fresh Cucumber-Feta Salad w/Mint & Dill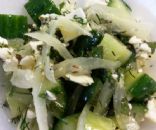 An all-natural, delicious salad that goes well any entree!
Slow Cooker White Beans with Tasso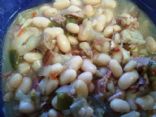 The traditional Cajun-style smoked meat, Tasso, gives this simple and satisfying dish a Lousiana flair. You can find packaged Tasso in some specialty or high-end grocers. Slow-cook this dish all day and then serve with rice for an easily prepared healthy, hearty supper.