More About 2BHEALTHYNTRIM
Visit My SparkPage
Send Me SparkMail
Recipes I've Shared:
French Vanilla Cinnamon Oatmeal
I love oatmeal, so I'm constantly experimenting with different things adding it to my oatmeal. This is one that I decided to share.
HG Hungry Girl Top Banana Bread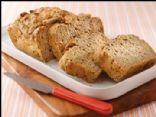 I never EVER thought I could eat banana bread without downing an insane amount of fat and calories. This recipe is pretty amazing because you get a nice FAT CHUNK of sweet banana bread for not a lot of calories--and it has almost 4 grams of fiber to boot!
(HG) Hungry Girl Cheesy Saucy Veggie Stacks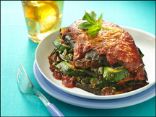 Verriges. Sauce. Cheese. And more veggies. They're like cute little veggie napoleons...only they're HUGE, not little! These are still cute though, so no worries.