More About DRAGKING8586
Visit My SparkPage
Send Me SparkMail
Recipes I've Shared:
Baked Beans with Bourbon chipotle BBQ Sauce and smoked Andouille Sausage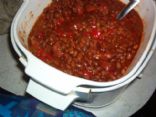 Smokey, tangy, sweet, and spicy beans with Cajun sausage; crock pot method.
The King's Madeira Liver Pate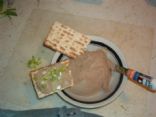 Oy-vey! More onions, and a glass of Madeira, Madeira, my dear!
Recipes I've Rated:
DRAGKING8586 currently has no rated recipes.


Recipe Collections I've Shared:
King Bear Catering
The pic is the wife and me. Yep, I really am a King. I'm a pretty good cook, and I'm starting a catering business, so you will find my tested recipe's in here. My specialty is one-pot meals.