More About BECWADDELL
Visit My SparkPage
Send Me SparkMail
Recipes I've Shared:
Taco Cups with Diced Tomato and Mild Green Chiles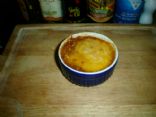 Taco flavored cups -- low carb, appropriate for post-bariatric surgery.
Cottage Cheese Crustless Quiche with Spinach & Turkey Sausage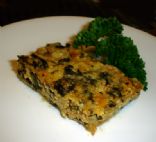 This is a high-protein, bariatric-surgery friendly meal. It tastes good, even if you don't like cottage cheese.
Recipes I've Rated:
BECWADDELL currently has no rated recipes.


Recipe Collections I've Shared:
Bec's Cookbook
I am putting together Roux-en-Y friendly recipes -- plenty of protein, not too much fat or carbohydrates.