More About TRISHJACK
Visit My SparkPage
Send Me SparkMail
Recipes I've Shared:
Fresh Low Carb Ravioli: Stuffed with Cheese & Baby Spinach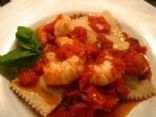 Fresh whole grain pasta stuffed with cheese & fresh baby spinach. Top with Shrimp Fra Diavlo Sauce for a delicious low- carb meal.
Low- Carb, High- Fiber Bran Muffins (rich in omega 3 fatty acid)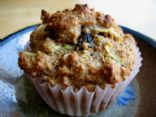 Great high fiber, low carb muffins for breakfast on the run. Each muffin also provides 3.4 grams of Omega 3 Fatty Acid.
Recipes I've Rated:
TRISHJACK currently has no rated recipes.