More About LTLAIRE
Visit My SparkPage
Send Me SparkMail
Recipes I've Shared:
holiday beef roast (prime rib)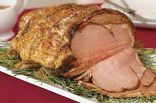 Use a 5lb prime rib roast
5.33oz per serving

May serve with sauce (not included in nutrients)
directions:
mix 1 cup mayo and horseradish in serving bowl. Mix 1/2 cup mayo, honey-mustard dressing and thyme in separate serving bowl. Slice meat. Serve with the sauces.

chocolate peanut butter ribbon dessert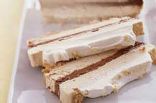 Replace ingredients for fat free ones
makes 12 servings


Recipes I've Rated:
LTLAIRE currently has no rated recipes.