More About LOVE_IS_LOUDER
Visit My SparkPage
Send Me SparkMail
Recipes I've Shared:
Pillsbury ABC (Almond Bing Cherry) Pie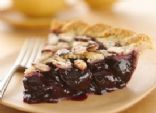 This recipe by Lola Nebel of Cambridge, Minnesota, won 1st Place at the Pillsbury Refrigerated Pie Crust Pie Baking Championship, 2009 Minnesota State Fair.
Recipe from Pillsbury.com.
Recipes I've Rated:
Recipe Collections I've Shared:
Try Something New
Recipes I'd like to try, especially foods that I don't normally eat or have never tried before.