More About FITCOFFEEMOM357
Visit My SparkPage
Send Me SparkMail
Recipes I've Shared: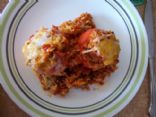 Stuffed Tomatoes
I was inspired by The Chew's Fridge Raiders and wanted to see what I could make with my fresh tomatoes from my garden. I ate the whole servings....before I calculated the calories. Next time one tomato with some kind of meat dish.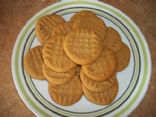 Soft Peanut Butter Cookies
These are better than my mom's. Soft and full of peanut butter taste. Best of all it is Wheat and Gluten Free.
Betty Crocker Mac n Cheese Gluten & Wheat Free
This is my family'e favorite anytime side dish. After all is it mac n cheese. This is not totally low calorie, but you can easily make changes to suit your tastes. If you want it not to be GF/WF just replace the flour and pasta with regular stuff.