More About SEMKYE
Visit My SparkPage
Send Me SparkMail
Recipes I've Shared:
Best Protein Power Breakfast Ever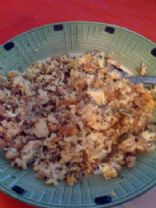 This is absolutely delicious! It fills you up without that too-full feeling. It nourishes your body so you simply don't feel hungry at all. You may have to set an alarm to remind yourself to eat lunch! (I'm not kidding!)
***Fantabulous Protein Power Breakfast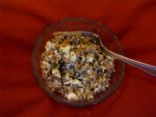 Looking for a delicious, filling, high protein no-meat breakfast? Try this!
Recipes I've Rated:
Recipe Collections I've Shared: