More About CALORIECRAZE
Visit My SparkPage
Send Me SparkMail
Recipes I've Shared:
Stir-fry Assembly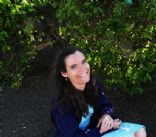 Great colour, texture and variety. Will meet all the needs of a healthy diet.
Recipes I've Rated:
Recipe Collections I've Shared:
My Special Tastes
These are recipes that I want to remember for their simplicity in meeting the requirements of the food guide and also some recipes that I would like to re-visit again and again.