More About KENNEDI3
Visit My SparkPage
Send Me SparkMail
Recipes I've Shared:
Shirley Temple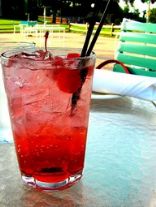 Classic kid's mocktail, with less calories than the original.
Roy Rogers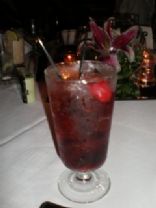 A classic Mocktail. I replaced regular cola with diet cola and...well, that's about it :P Still good to know the calorie calculations, though.
Tofurkey Mozerella Egg Scramble
Tastes great, and it's vegetarian! This was supposed to be an omelet, but I forgot to spray the pan first, so I had to move it around and it ended up being scrambled eggs...still good though ;D
Recipes I've Rated:
KENNEDI3 currently has no rated recipes.


Recipe Collections I've Shared:
Snacks
Some of my favorite snacks, all 100 calories and under

Vegetarian Breakfasts
I'm a vegetarian...I like breakfast...so yeah :P I was getting really tired of oatmeal and cold cereal every day, and eating these for my morning meals really shook things up and kept me satisfied.

Mocktails
I noticed that most of the Mocktails out there are pretty high in calories and sugar for a drink, so I decided to compile together some recipes, most of them modified from other recipes, that are designated driver (and waistline ;D) approved!