More About MINI_ME_OR_HIM
Visit My SparkPage
Send Me SparkMail
Recipes I've Shared:
Homemade Sweet 'n' Sour Mix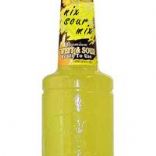 I like to have a drink every now and then, which means I don't like having a fridge full of mixers. This is a GREAT recipe for making a small amount of Sweet 'n' Sour Mix (also known as Sour Mix). It keeps for several weeks and makes 24 - 1 oz servings.
Recipes I've Rated:
MINI_ME_OR_HIM currently has no rated recipes.


Recipe Collections I've Shared:
Lunch Recipes
Trying to put all my different ideas about lunch into one recipe book, that way I can print up a list to hang in the kitchen and not have to have boring lunch meat sandwhiches everyday!

Dinner Recipes
A collection of dinner recipes to make meal planning a little easier!