More About HEATHERJCURRAN
Visit My SparkPage
Send Me SparkMail
Recipes I've Shared:
Mexican Chicken Penne Bake (Low Sodium, Low Fat, High Protein)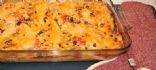 This is a low sodium, low fat, high protein entree. Best served with salad greens. The directions include my own taco mix which reduces the amount of sodium in the recipe. If you are crunched for time or don't have a spice rack, just buy packaged taco mix. I don't like things hot, so IF YOU LIKE IT HOT, add your favorite reduced sodium SALSA!!
Healthy Spinach Quiche: High Protein, Low Carb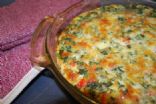 Healthy quiche that doesn't need a crust. My husband says it is better than the fattening one I used to buy in the Deli section of the grocery store!
Recipes I've Rated:
HEATHERJCURRAN currently has no rated recipes.