More About TEADRINKER7
Visit My SparkPage
Send Me SparkMail
Recipes I've Shared:
Fruity scones / IN SWEDISH: Frukt scones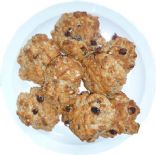 Healthy and tasty scones for a sunday breakfast, with dried fruit and honey to add a little sweetness.

IN SWEDISH: Nyttiga och smakrika scones för söndagsfrukost. Den torkade frukten och honungen gör dem lite sötare.
Nordenfeldt's cake / IN SWEDISH: Nordenfeldts kaka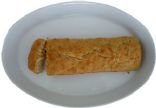 A spicy cake with cardamon. An old traditional Swedish recipe.
IN SWEDISH:
En kryddig kaka med kardemumma. Ett gamalt traditionellt svenskt recept.
Recipes I've Rated:
Recipe Collections I've Shared: