More About LORIAPO
Visit My SparkPage
Send Me SparkMail
Recipes I've Shared:
Chili, fresh from garden, 1/2 beef/deer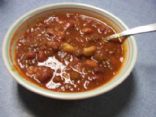 The ground deer meat really brings down the fat grams for my homemade chili
Chocolate Zucchini Cake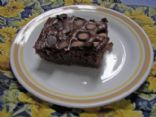 Everyone loves this cake. I make it healthier by cutting the fat with applesauce. I personally do not like to use the artificial sugars; but you could further reduce calories that way.
Also, the original recipe calls for just a half a cup of chocolate chips; but I did the nutritional info for a whole cup sprinkled over the top.
Recipes I've Rated: