More About THEAQUAPANDA
Recipes I've Shared:
Tuna Patties for One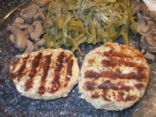 These tuna patties are really quick and easy to make. They are great for a meal towards the end of the week when you have fewer ingredients on hand!
Cobb Salad for One- Unchained Recipe Contest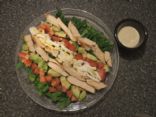 When I think of dinner out, I think of T.G.I. Fridays Cobb Salad. Even though it is full of healthy vegetables it is one of the most unhealthy salads on the menu becuase of it's fattening ingredients. I have created a lighter version that tastes just as great without the guilt!
Recipes I've Rated:
Recipe Collections I've Shared: