More About GYMADRE
Visit My SparkPage
Send Me SparkMail
Recipes I've Shared:
Rustic Lasagna with Ground Chicken, Fresh Spinach and Sliced Zucchini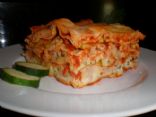 Everyone will enjoy this rich and flavorful California twist on Lasagna.
Blueberry and Lime Tiramisu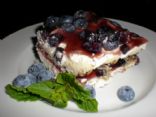 A tangy, fruity version of Tiramisu, originally by Paula Deen, but I know she doesn't count calories.
Recipes I've Rated:
GYMADRE currently has no rated recipes.