More About LEHIGHAMY
Visit My SparkPage
Send Me SparkMail
Recipes I've Shared:
Baked Apple with Pumpkin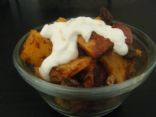 Yummy treat on a chilly day!
Couscous and feta stuffed peppers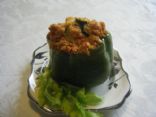 This is a recipe from smittenkitchen.com I altered.
"Healthy" Colcannon (Potatoes)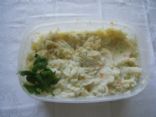 I love colcannon ( Irish mashed potatoes) and wanted to make a dish that didn't take up half of my day's calorie count! To reduce calories and carbs, I added more cabbage and vegetables, and replaced traditional red potatoes with 4 medium sized regular potatoes.