More About NGLESINGER
Visit My SparkPage
Send Me SparkMail
Recipes I've Shared:
Chocolate Chocolate Chip Cookies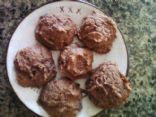 Enjoy a cookie with half the fat and little sugar content!!!
Made with rice flour, whole wheat flour, and coconut flour.
Coconut and rice flour may be substituted with whole wheat flour. Enjoy!!!

Whole Wheat Choocolare Chip Cookies w/Appleasuse, Splenda & Protein Powder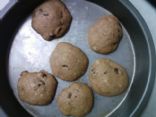 Made with Appleasuse, protein powder, and Splenda.
comes out quite moist like cake. Very yummy!!
Low Sugar
Recipes I've Rated:
NGLESINGER currently has no rated recipes.