More About APHIAD
Visit My SparkPage
Send Me SparkMail
Recipes I've Shared: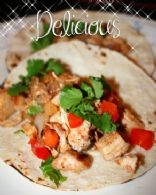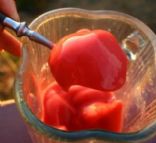 Un-Chained Recipe Contest: Banana Berry Smoothie
I used to love grabbing smoothies, until I stumbled across the nutrition facts! I was really in shock when I looked up the nutritional information for my favorite smoothie, the jamba juice banana berry smoothie. The smoothie can contain up to 560 calories, and GET THIS, 115g of sugar. You think you are doing something good for your body, instead you are overloading it with tons of added sugar and other hidden culprits like frozen yogurt and sherbet! While the froyo and sherbet they add are fat free, they are desserts in themselves, and not something I want in mid day pick me up.

I came up with a smoothie that is just as creamy, thick and sweet as jambas smoothies, without all the added calories, sugar, and frozen desserts.

Recipes I've Rated:
APHIAD currently has no rated recipes.