More About ENCHANTEDQUEEN
Recipes I've Shared:
Swiss Traeger Low Carb Chicken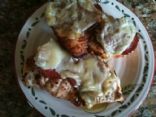 Using the Traeger grill chicken meals can be a snap this is one of our favorites
Recipes I've Rated:
ENCHANTEDQUEEN currently has no rated recipes.


Recipe Collections I've Shared:
LowCarb Favorites
With a busy schedule quick healthy food options, preferably those that can be cooked on the Traeger Grill are a must. Focusing on lowcarb recipes that I have discovered, stumbled upon and some I've just made up. My husband the BBQ King will be helping me load up this cookbook so check back often.