More About ALEENER
Visit My SparkPage
Send Me SparkMail
Recipes I've Shared:
Date Loaf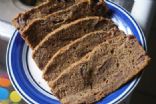 totally yummy bread that's naturally sweetened by dates and nothing else!
Coconut Date Bars
really filling chewy granola bars with no sugars or sweeteners, just dates!
Spicy Indian Cabbage Soup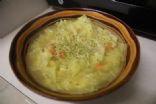 an awesome soup that's surprisingly filling for being so low-fat.
Recipes I've Rated:
ALEENER currently has no rated recipes.


Recipe Collections I've Shared: