More About FINSETH130
Recipes I've Shared:
Bob's Red Mill Cornbread with Flaxseed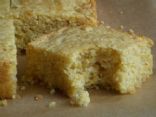 Substituted egg for 2 T ground flaxseed. Crumbly but definitely the best cornbread I've ever tasted!
Curried Tofu Salad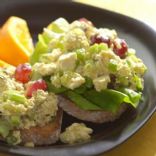 (Taken from EatingWell)

This vegetarian nod to the classic curried chicken salad is perfect for spreading on toasted whole-wheat bread or scooping onto a pile of crispy salad greens for lunch.
Recipes I've Rated:
FINSETH130 currently has no rated recipes.