More About JETERSGAL729
Visit My SparkPage
Send Me SparkMail
Recipes I've Shared:
Thick Oatmeal Craisin Cookies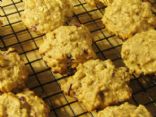 Depending on how you like them - this recipe comes out more dry cake like then I'd normally prefer - might be the whole wheat flour. But they were still very good!!
Best Low Fat Banana Chocolate Chip & Walnut Muffins!!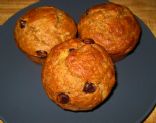 I borrowed this recipe from the list on here and made some adjustments - Add chocolate chips and walnuts as well as changed the amount of sugar and flour. These are delicious!! My fiance and I loved them!!
Oatmeal Breakfast Bars
I stole this recipe - or borrowed from SlimKatie! :) Wanted to find out the nutritional facts for them. They are 2 WW pts each if you make 24 in a 13x9 inch pan! :)
Recipes I've Rated: