More About LOISLEEP
Visit My SparkPage
Send Me SparkMail
Recipes I've Shared:
Dr. Phil's Southern Oven-Fried Chicken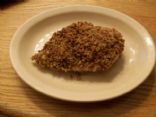 This recipe is out of Dr. Phil's book: "The Ultimate Weight Solution Cookbook". This recipe will help you lose your preference for regular fried chicken.
Enchilada with Vegtables & Green Sauce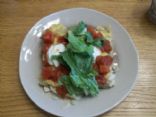 Spinach, Mushrooms and onions inside and lettuce, tomatoes and avocado on top will give you your vegetable in these tasty enchiladas with green sauce.
Recipes I've Rated:
Recipe Collections I've Shared: