More About SONNETT1
Visit My SparkPage
Send Me SparkMail
Recipes I've Shared:
cracking crackers - made with butterbean & ground spelt flakes 29cals each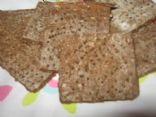 ooh la la!
i am superly-duperly impressed with myself! i am becoming quite the "mean,bean,cullinary QUEEN"!!
i wanted to use up my excess spelt flakes so i can top up my pantry with a fresh batch and didnt exactly wanted that much pre-cooked breakfast, so i conjured up another "sonnett concoction" as i love my crackers as they make a 'cracking' healthy nibble...
white bean poppadom-dosa 17 calorie delights!!(crunchy&crispy goodness)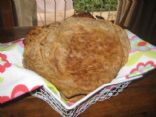 i whipped this up this morning with zero background of EVER trying or attempting to make something like this, but i had leftover white beans in the fridge after using 1/2 for dinner and wanted something to go with th quiche i made to add crunch and, well a bit more interest..... so i started my experiment and this is what i got...... a crunchy,tasty, nutritious morsel without any dairy,fat and really not many cals whatsoever..... they can also be quite versatile and can br made sweet or savoury with the magic of spices! after making the single serving i decided to play some more and see if i can pull it off again , so i attempted a bigger batch.... result? success!!