More About DIETSARAH
Visit My SparkPage
Send Me SparkMail
Recipes I've Shared:
SarahFit.com Post Workout Granola Bars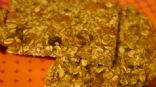 Searching for a portable snack to eat after a workout or on the go, I could not find a low sugar, high protein granola bar recipe. I found a few recipes and created my own.
SarahFit High Protein Blueberry Muffins
This is a great high protein, low carb, gluten free breakfast that will keep you feeling full and satisfied. This doesn't taste as healthy as it is!
SarahFit.com Banana Date Oatmeal Cookies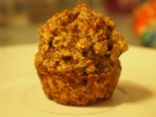 Enjoy this recipe as a cookie or muffin, perfect for dessert or morning energy before an early workout! With only 6 ingredients, this recipe is easy to make Vegan.
Recipes I've Rated:
DIETSARAH currently has no rated recipes.


Recipe Collections I've Shared:
SarahFit.com Recipes
These recipes are from the health lifestyle blog SarahFit.com. Sarah is one of YouTube's most viewed fitness gurus. Visit YouTube.com/SarahFit for great workout ideas and her blog for food & inspiration!